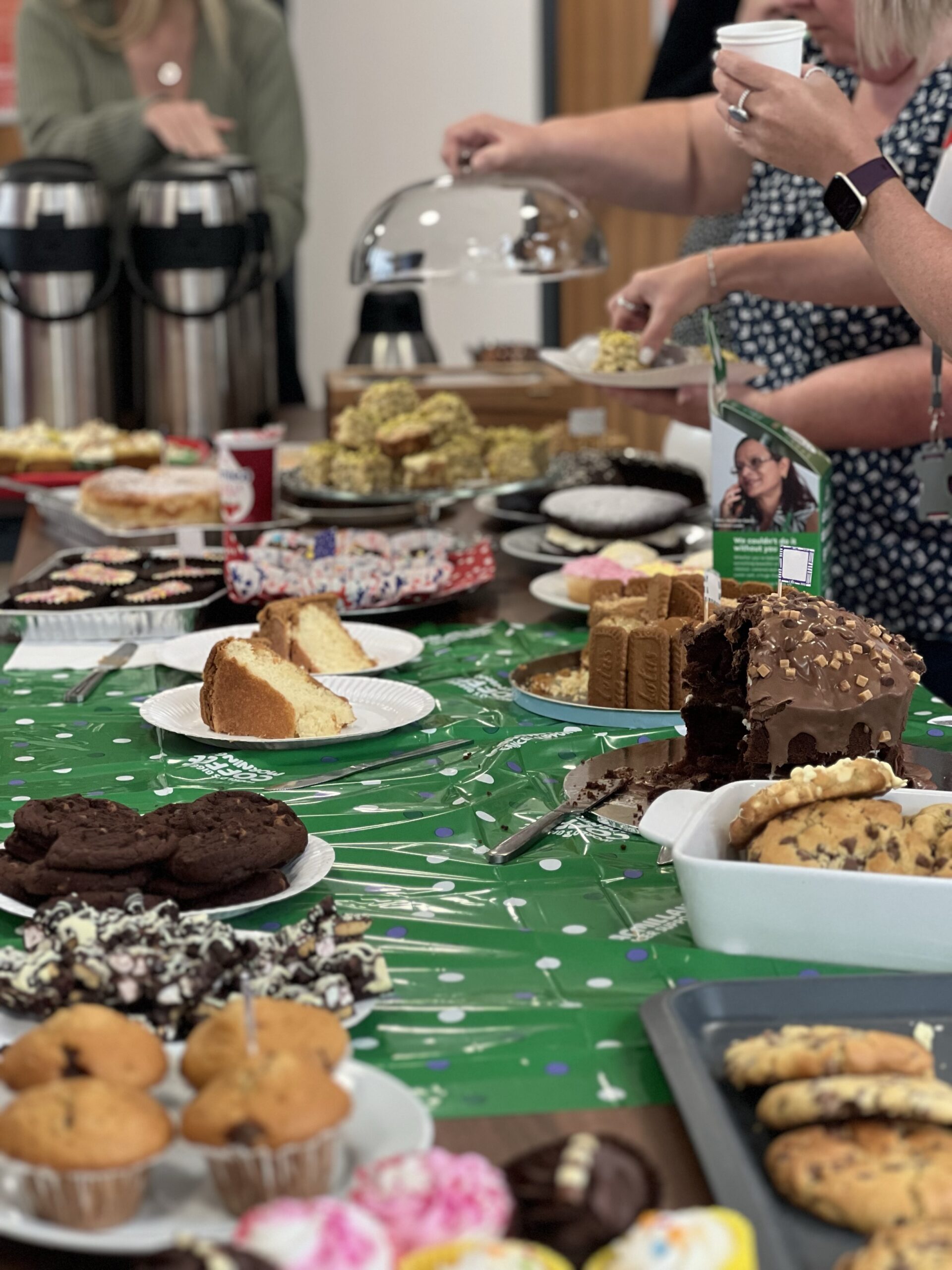 Macmillan Coffee Morning 2023
A Special Day for a Special Cause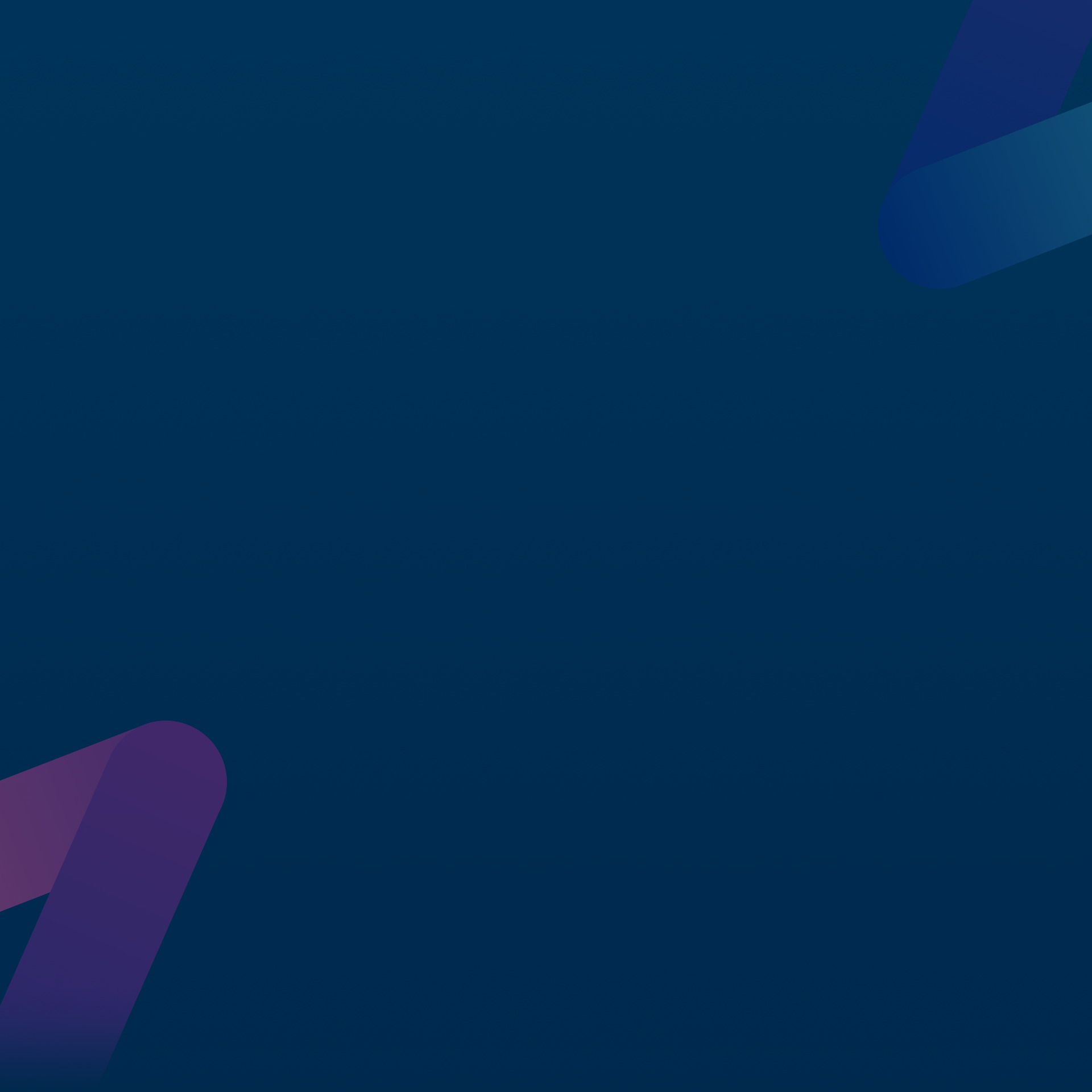 Macmillan Coffee Morning is the world's biggest coffee morning where people gather to enjoy coffee and delicious homemade cakes while raising money for Macmillan Cancer Support. It's a day filled with compassion and togetherness, as communities come together to support those affected by cancer and raise cancer awareness, one cup of coffee at a time.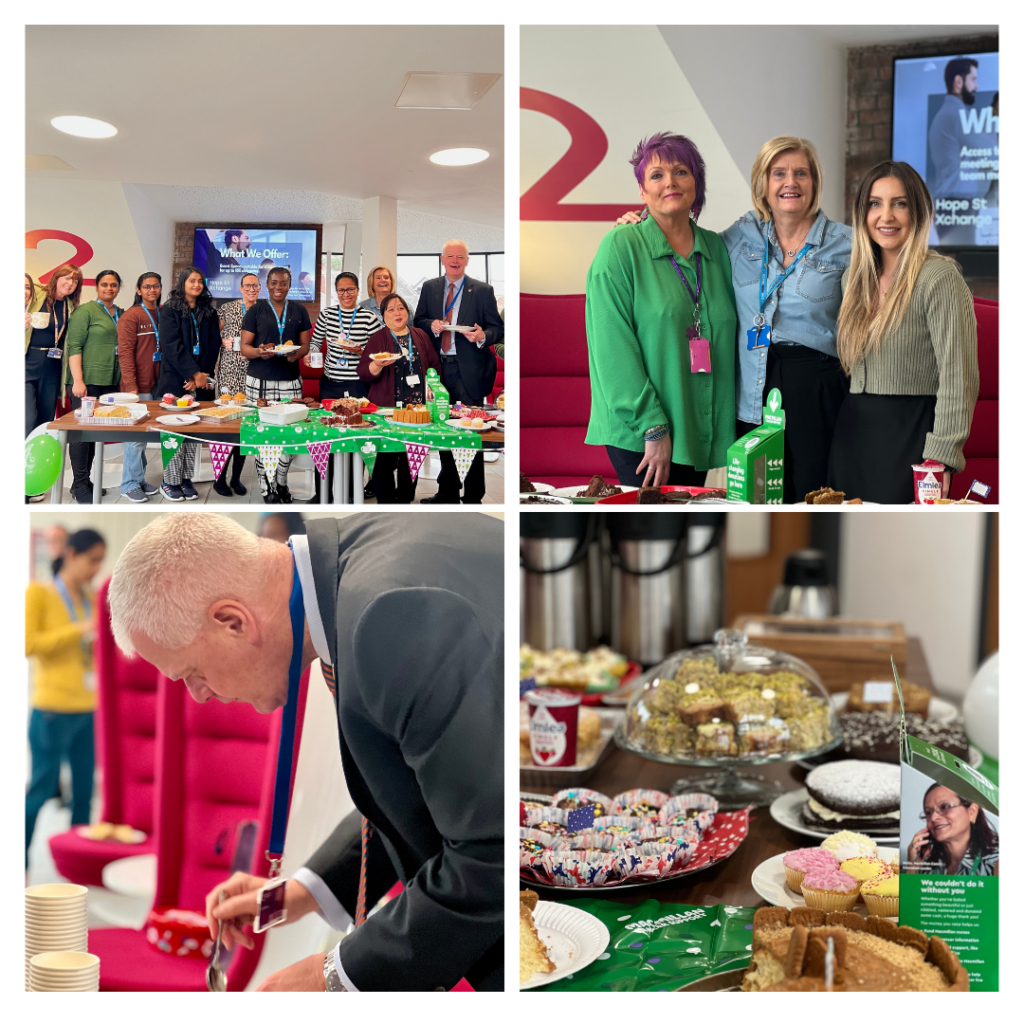 Macmillan Coffee Morning took place on Thursday 28th September at both Hope Street Xchange and St Peter's Gate has made a lasting impact on our lively community and we are delighted to share the heartwarming success of this special event. The University's Vice-Chancellor, Sir David Bell, attended the Hope Street Xchange event and his presence added even more significance to our cause. From the early morning excitement to the very last crumbs of cake, the atmosphere was filled with warmth and a sense of togetherness. Our attendees mingled, shared inspiring stories, and indulged in a delightful array of homemade and store-bought cakes. It was a delightful display of unity and support for a noble cause, making it a memorable and heartwarming day for all.
Bake Off Competition!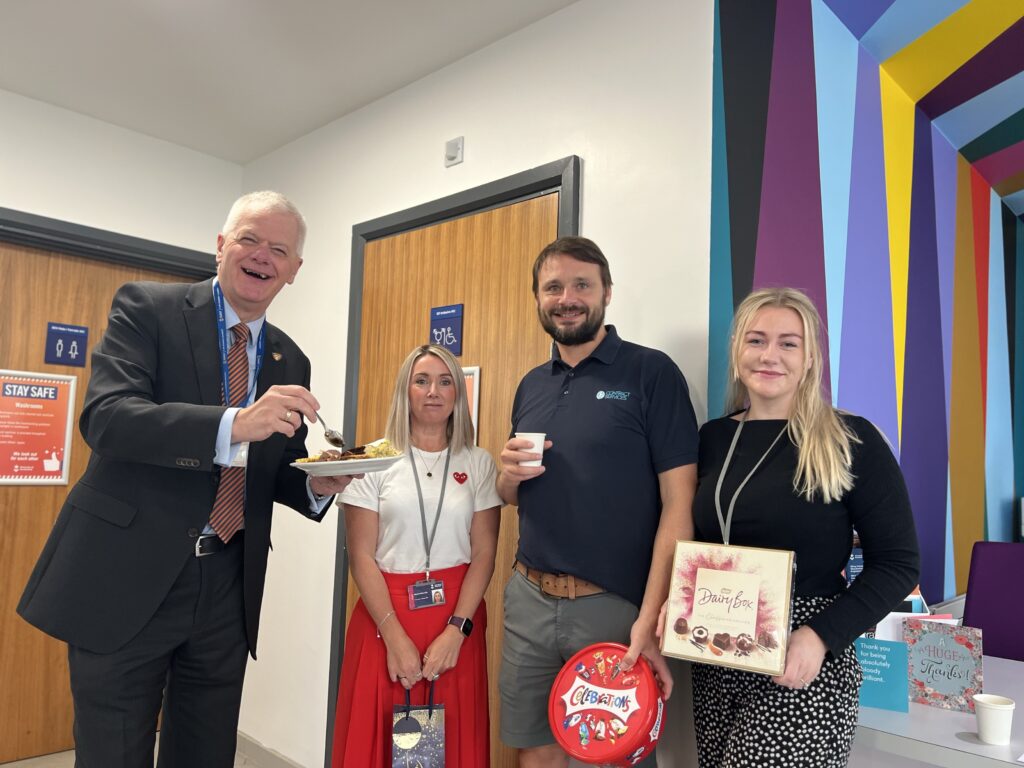 One of the most exciting moments of the morning was definitely the Cake Bake Competition. It was a fun display of baking skills and creativity, judged on a blind taste test. Helen Walton from JB Contract Services won first place and she totally deserved it! Her pistachio and white chocolate cake was not only delicious but also beautifully presented. Congratulations to Helen for her fantastic win! She showed her dedication and baking talents on this special day. Congratulations to the rest of the members from JB Contract Services who also secured the 2nd and 3rd place in the competition! We thank you for showing great enthusiasm and engagement for this special cause.
We want to say a big thank you to Vice-Chancellor Sir David Bell for coming to the event and being the judge of the Cake Bake Competition. His knowledge and good taste made the competition even more interesting and we're very grateful for his support.
Raising Money for Macmillan Cancer Support
Our combined efforts at Hope Street Xchange and St Peter's Gate Business Centre raised an impressive £380 in donations for Macmillan Cancer Support. Every single penny is important in the fight against cancer and your generous donations have made a big difference. This shows the strength of a caring community when we come together to help.
We want to express our deep gratitude to all of you who took part, gave donations, and shared your kindness. Your support will go a long way in helping those who are dealing with cancer and their families. Together, we've proven that even the small act of kindness can have a big impact. We're looking forward to more future community events like this where we can make a positive difference.
Your can find out more about the amazing work that Macmillan do on their website.